Training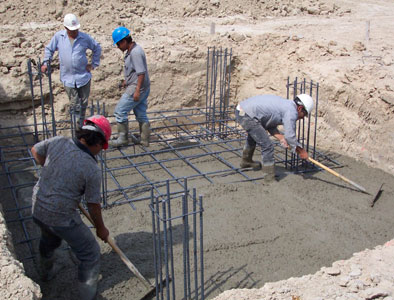 APOLLO® holds firmly to the belief that in order to provide quality, responsive environmental services to our clients we must employ a staff of professional personnel that are well trained and experienced in a wide variety of areas in the environmental industry. The environmental services industry is complex, ever-changing, and poses significant health and safety risks, not only to APOLLO®'s employees and property, but also to its customers and the general public. Accordingly, APOLLO® maintains a comprehensive program of training. This applies to company management, consultants, and the technicians in the field.
APOLLO®'s comprehensive training program begins the first day of employment for new employees. Every employee who begins work at APOLLO® will complete many hours of extensive classroom and on-the-job training during his or her employment. This training is typically a combination of in-house programs designed to provide detailed information and analyses of on-going regulatory changes and interpretations regarding a specific topic. In addition, outside instruction in various topics through seminars, conferences, and certification through professional environmental organizations is also acquired on a regular basis.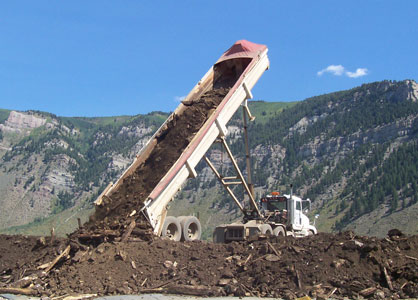 All technical employees of APOLLO® will complete the OSHA mandated Hazardous Waste Operations and Emergency Response (HAZWOPER) Training course which includes forty hours of classroom instruction as well as on the job training. Each employee will also receive environmental training which complies with the guidelines of the Hazard Communication Standard, U.S. EPA Resource Conservation and Recovery Act, the U.S. Department of Transportation, US Occupational Safety and Health Administration, the Comprehensive Environmental Response Compensation and Liability Act, as well as state specific licensing such as the Texas Natural Resource Conservation Commission UST removal and corrective action licensing. Some employees will also attend the asbestos and mold remediation management and worker and/or contractor supervisor training program(s) and complete state licensing requirements as well.
APOLLO® professionals have extensive experience in development, implementation, and presentation of various training courses. Experienced professionals at APOLLO® have developed and conducted many OSHA and EPA mandated training courses at a number of large corporations including: Motorola, OxyChem, Mobil Chemical, TU Electric, E-Systems and others.
All APOLLO® technical employees are trained in the following areas within the first year of employment with updates at least annually thereafter or as otherwise required.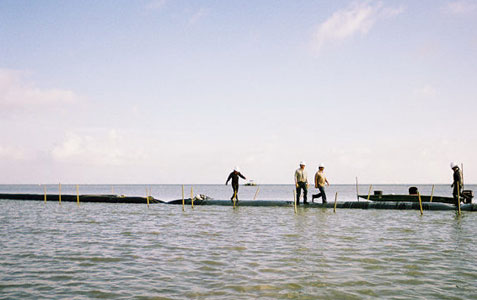 40 Hour OSHA 29 CFR 1910.120 HAZWOPER
OSHA 29 CFR 1910.1900 HAZCOM
DOT 49 CFR 172 Subpart H
RCRA 40 CFR 265.16
Bloodborne Pathogens 29 CFR 1910.1030
Respiratory Protection
Personal Protective Equipment
Confined Space Entry
Excavation, Trenching, and Shoring
Lock-out, Tag-out
Forklift Safety
Crane and Lifting Safety
Emergency Spill Response
Basic Toxicology
Personnel Decontamination
Compressed Gas and Compressed Gas Cylinder Safety
Fall Prevention

Fire Prevention and Response
*Lead, asbestos, and mold abatement
Back Injury Prevention and Proper Lifting Techniques
Slip, Trip, and Fall Prevention
Electrical Safety
Physiological Hazards (hyperthermia, hypothermia)
Hazardous Materials Identification and Assessment
Labeling and Placarding
Air Monitoring Equipment and Techniques
Hazardous Materials Control and Handling
Container and Materials Loading and Unloading
H2S Detection and Safety
**First Aid
**CPR
Specific Plant Safety Requirements and Procedures
* As required for specific projects.
** Additional for supervisory and management personnel.